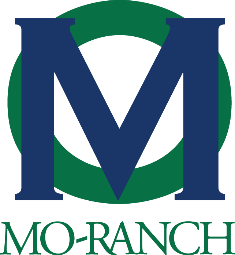 Welcome to Presbyterian Mo-Ranch Assembly
2229 FM 1340
Hunt, Texas 78024
Meet, Stay, Play, Pray, 365 days a year. #mosummermofun
Find us on the web at http://www.moranch.com, or call us at (800) 460-4401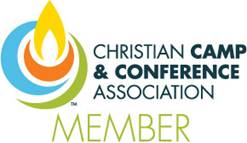 Information
Affiliation:
PCUSA
The types of camps we operate include:
Conference/Retreats
Day Camp
Resident Camp

Programming We Offer:
Children
Pre-Teens
Teens
Young Adults
Adults
Families (together in one program)

While you're here, you may want to take advantage of the following activities we offer:
Archery/Shooting Range
Ropes/Challenge Course
Tennis Courts
Basketball Court
Swimming - Outdoor
Fishing Area

Interested in renting our facilities? We are happy to rent our facilities to the following groups/types:
Children's Groups
Youth Groups
Single Adults
Married Couples
Families (in one unit)

These are the types of accommodations we offer:
Tent Sites
Cabins
Cottages
Dormitory
Hotel/Motel
Lodge
Platform Tents

We are set up to handle the following group sizes in the various seasons:
During the summer, we can take care of up to 625 guests. In the spring, we can accommodate 625 guests. Our winter capacity is 625. Finally, in fall, we have enough room for 625 guests.
We also offer the following special activities and features:
Nestled on 500-acres along the spring-fed Guadalupe River, Presbyterian Mo-Ranch Assembly is located in the heart of the beautiful Hill Country in Hunt, Texas. Mo-Ranch is open to the public for spiritual retreats, conferences, summer and day camps, weddings, reunions, group meetings, corporate retreats, vacation getaways and individual reservations. Enjoy an overnight stay with conference center facilities, hotel rooms, unique historical housing and group lodging. The public is always welcome to come and play for the day with a guest pass! Come explore the adventure of the Hill Country with an abundance of land and water recreation, sports activities, hiking trails, high and low ropes course and the great outdoors.

Location
Located 87 miles northwest of San Antonio, Texas.
Photos
Photo Gallery
https://www.ccca.org/assnfe/images/478852/478852__MG_0243.jpg
https://www.ccca.org/assnfe/images/478852/478852__MG_0707 (2).jpg
https://www.ccca.org/assnfe/images/478852/478852__MG_0815.jpg
https://www.ccca.org/assnfe/images/478852/478852__MG_2411.jpg
https://www.ccca.org/assnfe/images/478852/478852__MG_4009.jpg
https://www.ccca.org/assnfe/images/478852/478852__MG_4154.jpg
https://www.ccca.org/assnfe/images/478852/478852__MG_4330.jpg
https://www.ccca.org/assnfe/images/478852/478852__MG_8771.jpg
https://www.ccca.org/assnfe/images/478852/478852__MG_8933.jpg
https://www.ccca.org/assnfe/images/478852/478852__MG_9694-2.jpg
https://www.ccca.org/assnfe/images/478852/478852__MG_9697.jpg
https://www.ccca.org/assnfe/images/478852/478852__MG_9700.jpg
Video