Welcome to Alpine Ministries
161 College Dr
Mt. Hope, West Virginia 25880-1040
Enjoying God's creation through adventure recreation.



Find us on the web at http://www.alpineministries.com, or call us at (304) 877-6427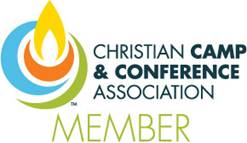 Information
Since 1960, Alpine has given people of all ages a place to gather, experience the great outdoors, and grow closer to God. Though we welcome thousands every year, each guest is important. Whether you want a trusted Bible camp for your child, a hospitable venue for your church retreat, or an outdoor adventure that drives home gospel truths... Alpine is here to serve you.
Affiliation:
Appalachian Bible College
The types of camps we operate include:
Adventure/Wilderness
Conference/Retreats
Day Camp
Resident Camp

Programming We Offer:
Children
Pre-Teens
Teens
Young Adults
Adults
Senior Adults

While you're here, you may want to take advantage of the following activities we offer:
Archery/Shooting Range
Nature Center
Paintball
Ropes/Challenge Course
Soccer Field
Tennis Courts
Snow Sledding/Tubing
Basketball Court
Swimming - Outdoor
Fishing Area
Game Room/Arcade
Gymnasium

Interested in renting our facilities? We are happy to rent our facilities to the following groups/types:
Children's Groups
Youth Groups
Single Adults
Married Couples
Families (in one unit)

These are the types of accommodations we offer:
Cabins
Dormitory
Lodge
Platform Tents
RV Sites

Kitchen Facilities Use
Kitchen for Staff only
We are set up to handle the following group sizes in the various seasons:
During the summer, we can take care of up to 300 guests. In the spring, we can accommodate 300 guests. Our winter capacity is 240. Finally, in fall, we have enough room for 240 guests.
We also offer the following special activities and features:
The only Christian rafting company on the New and Gauley Rivers. Wild caving, rappelling, and a ski resort just 20 minutes away. Disc golf, canoeing, climbing wall, zip lines, adventure swing, hiking trails, laser tag.

Location
50 miles south of Charleston, WV; 3 miles north of Beckley, WV.
Photos
Photo Gallery
https://www.ccca.org/assnfe/images/3061/10_3061_5.JPG
https://www.ccca.org/assnfe/images/3061/3061_1.jpg
https://www.ccca.org/assnfe/images/3061/3061_13.JPG.jpg
https://www.ccca.org/assnfe/images/3061/3061_2.jpg
https://www.ccca.org/assnfe/images/3061/3061_3.jpg
https://www.ccca.org/assnfe/images/3061/3061_4.jpg
https://www.ccca.org/assnfe/images/3061/3061_6.JPG.jpg
https://www.ccca.org/assnfe/images/3061/3061_7.jpg
Video