Welcome to Delta Lake, Inc.
6420 Pillmore Drive
Rome, New York 13440-7336
Welcoming guests to experience Jesus Christ.

Find us on the web at http://www.deltalake.org, or call us at (315) 336-7210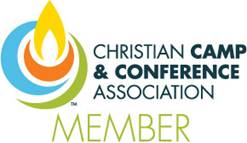 Information
updated email from director@deltalake.org to info@deltalake.org. Email was suspended 8/11/20 cac
Affiliation:
Christian & Missionary Alliance
The types of camps we operate include:
Conference/Retreats
Resident Camp

Programming We Offer:
Children
Pre-Teens
Teens
Young Adults
Adults
Families (together in one program)
Families (separated by age)
Senior Adults

Throughout the year, you'll find the following special emphasis camps (or themes) during one or more of our sessions:
Aquatic Skills
Leadership
Missions
Outdoor Education
Sports
Team Building
Arts/Crafts

Recognizing that some guests have special needs and may not be able to participate in regular camping programs, we set aside camp sessions specifically for guests with the following conditions:
Hearing Impaired
Speech Impaired
Moderately Physically Disabled
Mentally Impaired
Visually Impaired

While you're here, you may want to take advantage of the following activities we offer:
Ropes/Challenge Course
Soccer Field
Baseball/Softball Field
Snow Sledding/Tubing
Basketball Court
Beach Front
Fishing Area
Game Room/Arcade
Gymnasium

Interested in renting our facilities? We are happy to rent our facilities to the following groups/types:
Children's Groups
Youth Groups
Single Adults
Married Couples
Families (in one unit)

These are the types of accommodations we offer:
Tent Sites
Cabins
Cottages
Dormitory
Lodge
Platform Tents
RV Sites

Kitchen Facilities Use
Kitchen for Staff only
We are set up to handle the following group sizes in the various seasons:
During the summer, we can take care of up to 400 guests. In the spring, we can accommodate 180 guests. Our winter capacity is 180. Finally, in fall, we have enough room for 180 guests.
Location
97 miles northeast of Albany, NY.
Photos
Photo Gallery
Video