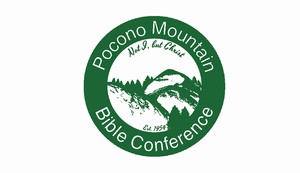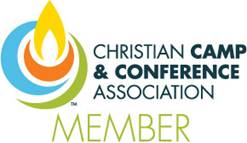 Information
Pocono Mountain Bible Conference exists to proclaim the Gospel of Jesus Christ through youth camp, retreat programming, and serving the community and local church through the use of our facilities.

Our Camp Motto has always been "Not I, But Christ" based on the Galatians Chapter 2:20 in the context of the whole chapter. We seek to put this motto into practice through our Mission, Vision, and values.

We seek:

Promote and provide opportunities and resources to follow Christ and mature in relationship with Him

Manage comfortable, safe, and functional facilities which provide new ways to serve and accommodate guests

Build a Network of Christ followers engaged in community with Bible believing churches.

Commit to the Bible as authority of our faith, prctice, and decision making

Our goal is to serve your group, accomlishing these things, while living out our values of respect, stewardship, faithfulness, integrity, compassion, selflessness, Christ-Likeness, and community.
Affiliation:
Non-Denominational
The types of camps we operate include:
Adventure/Wilderness
Conference/Retreats
Resident Camp
Work Camp

Programming We Offer:
Children
Pre-Teens
Teens
Young Adults
Adults
Families (together in one program)
Senior Adults

Throughout the year, you'll find the following special emphasis camps (or themes) during one or more of our sessions:
Leadership
Missions
Outdoor Education
Team Building

While you're here, you may want to take advantage of the following activities we offer:
Archery/Shooting Range
Soccer Field
Baseball/Softball Field
Snow Sledding/Tubing
Basketball Court
Swimming - Outdoor
Fishing Area
Game Room/Arcade
Golf Course (miniature)

Interested in renting our facilities? We are happy to rent our facilities to the following groups/types:
Children's Groups
Youth Groups
Single Adults
Married Couples
Families (in one unit)

These are the types of accommodations we offer:
Bed & Breakfast
Tent Sites
Cabins
Cottages
Dormitory
Hotel/Motel
Platform Tents

Kitchen Facilities Use
Rental groups may use kitchen facilitiesKitchen for Staff only
We are set up to handle the following group sizes in the various seasons:
During the summer, we can take care of up to 140 guests. In the spring, we can accommodate 120 guests. Our winter capacity is 120. Finally, in fall, we have enough room for 120 guests.
Location
Search Google Maps for "Pocono Mountain Bible Conference" rather than the address for accurage navigation. 15 miles southeast of Scranton, PA 15 miles northest of Wilkes-Barre 30 minutes from most major NEPA ski destinations
Photos
Photo Gallery
Video
Our goal is to design a retreat and camping experience that give you every opportunity to grow closer to Christ.

If it is summer camp, we want you to walk away with a greater knowledge and experience of Jesus.

If it is a retreat, we want you to have the retreat schedule, menu, and activities that your group needs to grow closer to their savior.