Welcome to Sequoia Brigade Camp
2952 Euclid Ave.
Concord, California 94519-2634
Discipleship, Evangelism, and Christian Maturity... Serving Men and Youth for More Than 50 Years.




Find us on the web at http://www.sequoiabrigadecamp.org, or call us at (925) 689-7618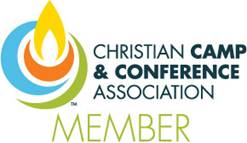 Information
Affiliation:
Christian Service Brigade
The types of camps we operate include:
Adventure/Wilderness
Resident Camp
Trip/Travel Camp (bikes, cruises, ski trips, etc.)

Programming We Offer:
Children
Pre-Teens
Teens
Adults

Throughout the year, you'll find the following special emphasis camps (or themes) during one or more of our sessions:
Aquatic Skills
Leadership
Outdoor Education
Team Building

While you're here, you may want to take advantage of the following activities we offer:
Archery/Shooting Range
Swimming - Outdoor
Beach Front
Fishing Area

These are the types of accommodations we offer:
Cabins
Platform Tents

We are set up to handle the following group sizes in the various seasons:
During the summer, we can take care of up to 0 guests. In the spring, we can accommodate 0 guests. Our winter capacity is 0. Finally, in fall, we have enough room for 0 guests.
Location
Various locations throughout N. California. Only our camp office is in Concord. We DO NOT own a campsite!
Photos
Photo Gallery
Video