Orange font in dropdown menu denotes members only items. Green font denotes items also available to the public.
Any member discounts will be applied at checkout to members who are logged in.

Product Information
Fast Fifty Marketing: Ideas to Jumpstart your Branding, Marketing and Customer Experience (MP3)
There are times when even the most creative marketers and communicators run dry. Sometimes all we need is one good new idea to help kick-start our creativity and get the ideas flowing again. This time, Penny Hunter will give you 50 to choose from!
---
This conference recording is FREE to CCCA Members! Listen now (valid login & CCCA membership required).
---
Presented by Penny Hunter from Hunter Strategy
---
Price (Members: Checkout to apply discount, if applicable): $10.00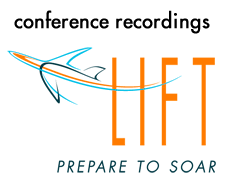 Christian Camp and Conference Association offers helpful resources designed to maximize the ministry of Christian camps everywhere. Members receive a discounted price (discount will be applied at checkout), and our Member Exclusives department featuring resources available only to CCCA members.