Orange font in dropdown menu denotes members only items. Green font denotes items also available to the public.
Any member discounts will be applied at checkout to members who are logged in.

Product Information
Current Legislative and Legal Issues for Camps and Conference Centers (MP3)
Jon Ruybalid shares how recent government decisions at the state and national level and rulings in courts across the country could affect your ministry. In this important session, we will discuss the recent legislation, court actions and legal decisions that affect governance, operational practices and finances at Christian camps and conference centers.
---
This conference recording is FREE to CCCA Members! Listen now (valid login & CCCA membership required).
---
Jon Ruybalid has been representing nonprofit tax-exempt organizations and businesses for almost 20 years. His background of theological training, practical ministry, management, board member service and law gives him a unique understanding of how religious ministry in camps and conference centers happens and works. His preferred approach is preventive law and nonprofit risk management, assisting nonprofits to adopt legal structures, strategies, policies, and procedures to maximize ministry and minimize and avoid potential pitfalls. He serves as General Counsel for Christian Camp and Conference Association.
---
Price (Members: Checkout to apply discount, if applicable): $10.00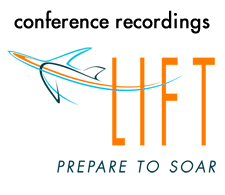 Christian Camp and Conference Association offers helpful resources designed to maximize the ministry of Christian camps everywhere. Members receive a discounted price (discount will be applied at checkout), and our Member Exclusives department featuring resources available only to CCCA members.