Orange font in dropdown menu denotes members only items. Green font denotes items also available to the public.
Any member discounts will be applied at checkout to members who are logged in.

Product Information
Cultivating a Worship Culture in Your Unique Camp Context (MP3)
Whether your camp has a full band or a volunteer who knows a few chords leading songs around a campfire, you have everything you need to help your guests experience rich worship. Learn how to take your worship culture to new depths with practical ideas for camps of all sizes
---
This conference recording is FREE to CCCA Members! Listen now (valid login & CCCA membership required).
---
The Andy Needham Band is at the forefront of New England's burgeoning Christian music scene. The group's national debut, Lifted High, produced by GRAMMY Award winner Mitch Dane (Jars of Clay, Bebo Norman, Brandon Heath), is a combination of original proven favorites and fresh new offerings. The band has recently played along side notable artists such as Casting Crowns, Sidewalk Prophets, Remedy Drive, Kutless, Rhett Walker Band, and Audrey Assad.
---
Price (Members: Checkout to apply discount, if applicable): $10.00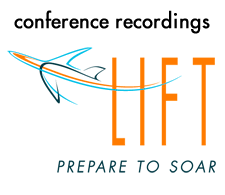 Christian Camp and Conference Association offers helpful resources designed to maximize the ministry of Christian camps everywhere. Members receive a discounted price (discount will be applied at checkout), and our Member Exclusives department featuring resources available only to CCCA members.