Orange font in dropdown menu denotes members only items. Green font denotes items also available to the public.
Any member discounts will be applied at checkout to members who are logged in.

Product Information
Creating a High-Trust, High-Commitment Culture to Achieve Your Vision (MP3)
Join Michael Perry for a practical guide to building a productive, positive ministry culture. Using SpringHill as a case study, we'll explore specific tools, actions, organizational rhythms, philosophies and the leadership focus required to move from a low-trust, low-commitment environment that's lacking effectiveness to high-trust, high-commitment, highly effective ministry.
---
This conference recording is FREE to CCCA Members! Listen now (valid login & CCCA membership required).
---
Michael Perry has been married to Denise for 30 years. They have four children, Michael David, Christina, Mitch and Jonathan. Michael has worked for SpringHill Camps since 1998 and became its President and CEO in 2001.
Before coming to SpringHill he spent four years as a partner in a number of small start-up businesses and ten years at Steelcase, Inc. where he led Human Resources teams in Employee Relations, Recruitment, Safety, and Training and Development, as well as leading Operational teams in Quality and Customer Assurance, Manufacturing Planning, Test and Finish Labs, and Manufacturing.
During these years in the "for profit" world Michael and his wife Denise invested their avocational time in the lives of high school students through the ministry of Young Life where they were volunteer leaders and local committee members. The Perry's spent many of their vacations on long bus rides to exotic places in the country taking 100's of students to summer camp.
Michael is a graduate of Central Michigan University with a degree in Business Administration. He also has a MA in Ministry Leadership from Grand Rapids Theological Seminary through Cornerstone University. He enjoys fishing, reading , running and exploring the world by walking through it.
---
Price (Members: Checkout to apply discount, if applicable): $10.00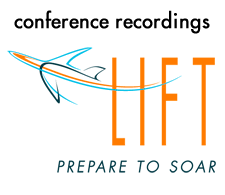 Christian Camp and Conference Association offers helpful resources designed to maximize the ministry of Christian camps everywhere. Members receive a discounted price (discount will be applied at checkout), and our Member Exclusives department featuring resources available only to CCCA members.