Orange font in dropdown menu denotes members only items. Green font denotes items also available to the public.
Any member discounts will be applied at checkout to members who are logged in.

Product Information
Becoming a Great Mentor (MP3)
Mentoring is crucial for leadership development, transferring leadership to the next generation, and spiritually advising young leaders who will later step into influential roles. In this seminar, Brad Lomenick discusses mentoring, how it works, who needs it, why it's important and keys for old mentoring young., young mentoring old, and everything in between.
---
This conference recording is FREE to CCCA Members! Listen now (valid login & CCCA membership required).
---
Brad Lomenick is a man passionate about raising up great leaders around the globe. As the Key Visionary and President of Catalyst, one of America's most influential leadership movements, Lomenick has built a reputation as a strategic connector and convener of leaders. Since 1999, he has united thousands of young Christians, equipping and inspiring them to lead others through Catalyst events, resources and consulting. He is the author of
"The Catalyst Leader."
---
Price (Members: Checkout to apply discount, if applicable): $10.00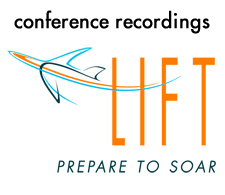 Christian Camp and Conference Association offers helpful resources designed to maximize the ministry of Christian camps everywhere. Members receive a discounted price (discount will be applied at checkout), and our Member Exclusives department featuring resources available only to CCCA members.